Together, we'll help your business become compliant, and stay compliant.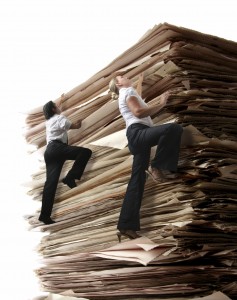 Employment Compliance Solutions works as a partner to large and small businesses, providing you with the help you need to handle employee relations issues, internal workplace investigations, manager and employee training and Human Resources Legal Compliance, so you can stop losing sleep.
Total Compliance Program
The total compliance program is our highest level of care. We'll ensure you always have an expert by your side, triple checking that you are never at risk, and providing educational training courses for your business. With the total compliance program, you receive:
A comprehensive, on-site compliance assessment covering hiring, pay process, benefits, personnel files, employment, and termination compliance.
A compliance gap analysis and prioritized compliance action plan that leaves you fully compliant.
Follow-up visits every two months to keep you risk-free in the face of ever-changing compliance laws.
Access to the Compliance Portal, a repository for up-to-date compliance resources.
20 hours of additional consulting time with a compliance expert.
Compliance Assessments
Be proactive! Customized compliance assessments are the best way for your company to identify risks and stay up-to-date with workplace practices, policies, and record-keeping. We offer internal compliance assessments to audit your business and ensure you are compliant with federal and state workplace regulations.
When we're finished, you'll have a compliance gap analysis, unique to your company's needs. We'll customize the review to focus on a specific area, like the hiring process or personnel file reviews, or if you prefer we'll do a complete compliance audit covering every area of your business. Then you can decide whether to fill in the gaps on your own or have our experts do it for you.
Compliance Kits
Whether you're just getting started, or updating a process you've already put into place, a compliance kit has everything you need. Our compliance kits include all the forms you need, the processes, and a full set of instructions to stay compliant.
Looking for a more hands-on approach? We're happy to walk you through the compliance kit, or train your compliance leader to use it.