Employment Compliance Solutions, LLC works as a partner to clients large and small.
We combine business experience with legal know-how, to create reliable legal solutions.
.
Julie Pate is the Founder and President of Employment Compliance Solutions LLC. Her legal knowledge comes from 20 years working as an attorney in Employment and Labor Law, and her business insight was developed over 10 years as the top HR Executive for a private employer with locations across nine states and Mexico.
Julie takes a personal interest in each business she partners with. She dives into training programs, workplace investigations, and compliance consulting with equal zeal. Her expertise includes development of policies, procedures, and compliance programs for federal and state laws; risk management for litigation and insurance claims processes; employee benefits, management training/ public speaking; internal investigations, unemployment compensation, labor contract negotiations and administration, grievance resolution, union relations, ADAAA, ADEA, FMLA, FCRA, FLSA, DOT, and other areas of Employment law.
Julie received her Law Degree from the University of Denver, College of Law and her Bachelors Degree from the University of Wyoming. She also holds the Senior Human Resources Professional designation from the Society of Human Resources Management, ITIXA certified Title IX investigator and is an active member of the Association of Workplace Investigators.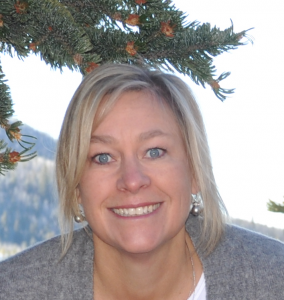 Jacqui Ruppel is a Senior Investigator and Human Resources Legal Advisor. With more than 20 years of experience as an attorney in employment law. Her expertise includes conducting investigations, directing investigation processes, and providing post-investigation advice to clients. Her work includes investigating and managing allegations of discrimination, harassment, retaliation, fraud, workplace violence, pay equity, and misconduct.
Jacqui began her career at a Denver-based non-profit focused on advising employers on all aspects of employment law, human resources, and training. Prior to joining ECS, she spent fifteen years at a national Fortune 500 company providing advice on all aspects of employment law and human resources issues, to work units in all 50 states and international locations.
Jacqui has represented employers facing all varieties of discrimination claims at the federal EEOC and equivalent state agencies, managed legal claims, managed employment-based immigration and advised on global mobility.  She has also developed policies and related workplace training regarding Title VII legal obligations, employment-based immigration, ADAAA, FMLA, state paid leave laws, FLSA, ADEA and other employment laws.
A Colorado native, Jacqui earned her law degree at the University of Colorado Law School. She is an ATIXA Certified Title IX investigator and an active member of the Association of Workplace Investigators.